»
»

Oregon Motorcycle Manual
Oregon Motorcycle Manual Online 2013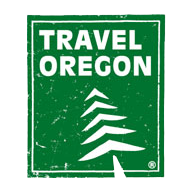 Oregon's scenic highways attract many motorcyclists every year.
Why not join the fun and experience the freedom and exhilaration of being out on the road on a motorcycle of your very own? If you're a complete beginner, all the information you'll need about getting your license is available in the Oregon Department of Motor Vehicles (DMV) Motorcycle & Moped Manual. This can be downloaded for free below.
Rider Education
Beginning in 2013, a new traffic law in Oregon phases in mandatory rider education based on age. Starting on January 1, 2013, applicants under age 31 are required to successfully complete a rider education course. After January 2013, those under age 41 will need to complete the course. This continues until January 1, 2015, when applicants of all ages will be required to successfully complete the Team Oregon Basic Rider Training Course. Individuals who complete the approved education course may also qualify for a discount on their motorcycle insurance premium.
Motorcycle Endorsement
In order to legally operate a motorcycle in the state of Oregon, you'll need to have a motorcycle endorsement on your driver license. Should you hold a valid endorsement from another state, you are permitted to retain that endorsement, as long as you pass Oregon's motorcycle knowledge test.
In order to obtain your motorcycle endorsement, you'll need to complete the following:
Pass the vision screening
Pass the knowledge test, based on the information in the Oregon Motorcycle & Moped Manual
Identify major motorcycle equipment
Pass the off-street skills test
Pay a fee of $87 to add the endorsement to your driver license
What's in the Manual?
Almost everyone will agree that the Oregon Motorcycle & Moped Manual is an invaluable resource when you're preparing for the motorcycle test. The OR Manual is divided into five main sections, which are discussed below:
Riding in Oregon – This section discusses information specific to the traffic laws and procedures in Oregon. It talks about how to apply for your license and what the procedure entails.
Preparing to Ride – This section talks about the gear you'll need and other responsibilities of a motorcyclist.
Riding Within Your Abilities – This represents the bulk of the Manual. Section three talks about practical information, such as vehicle control, dealing with hazards and other safety techniques.
Being in Shape to Ride – This section talks about the influences of fatigue, alcohol and drugs on the body.
Earning Your Endorsement – In this section, you'll be presented with some sample questions of the knowledge test and additional information on the on-cycle skills test to help you prepare for the real thing.