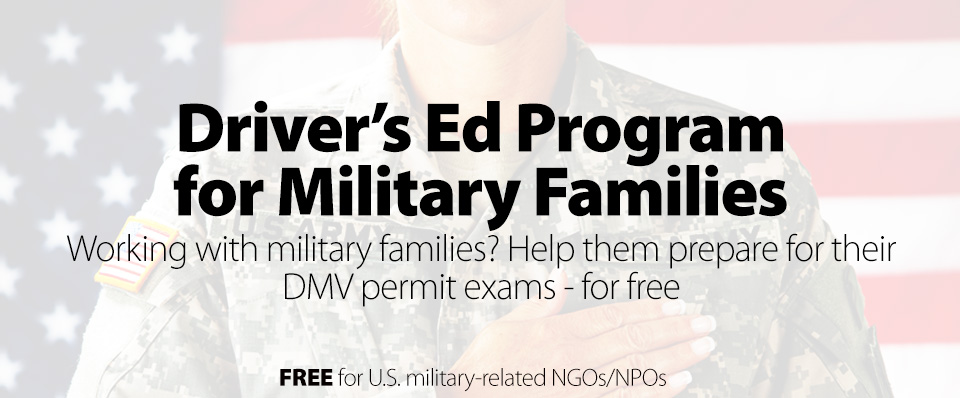 Working with military families? Help them prepare for their DMV permit exams!
As part of our Corporate Social Responsibility mission, our valuable online driver education program is being offered free of charge to a limited number of U.S. military-related NGOs/NPOs. The Driving-Tests.org for U.S. Military Families Public Service Initiative gives students in eligible military families access to free online driver education.
Available 24/7
Unlimited access allows military families to practice at home or on the go using our free app or mobile-friendly site. No registration or login required!
Free for you. Free for them.
Military families need all the help they can get. Your organization is where they are looking for it. Providing free driver education resources is in line with your mission.
Car & Motorcycle
Whether they want to get behind the wheel of an automobile or motorcycle, we've got practice tests for everyone. Driver's Handbooks, too!
Frequently Asked Questions:
How long will the 'Pro Bono' program last?
Is there a formal agreement?
Do you collect any sensitive information about our users?
How do I let our users know about this program?
I have another question not answered above.