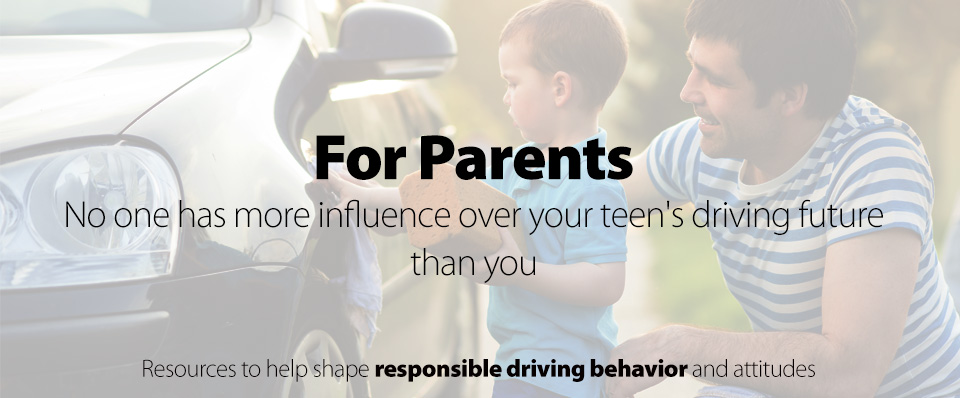 Sending the wrong message?
New survey of teens shows parents are sending the wrong message regarding texting while driving.
You are a role model.
New drivers learn by example! Practice safe driving: don't speed, put down your cell phone and wear your seat belt on every trip!
New Driver's Basics
Bite-sized driving tips you can read together with your kids. Everything from parallel parking to using a toll road!