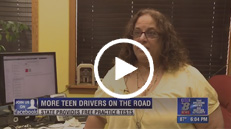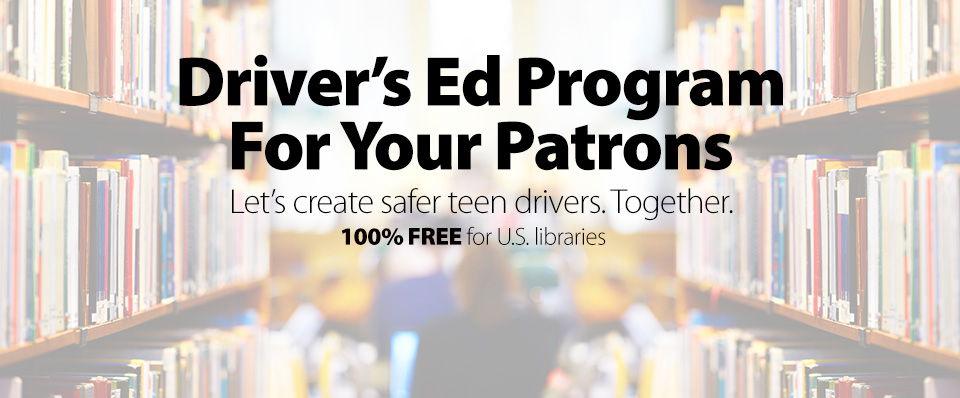 Join 1,646 library partners nationwide helping to create safer drivers.
Free, ad-free, and registration free Department of Motor Vehicles (DMV) practice tests for car, motorcycle, and commercial vehicle licenses. Good for the learner's permit test, driver's license test, and refresher test for seniors.
Available 24/7
Your patrons can practice at the library, at home, or on the go using our free apps for iOS and Android or our mobile-friendly website.
A Real Crowd-Pleaser
"The availability of these tests has been a real crowd-pleaser." - Rebecca Wilcox, Director, Doniphan-Ripley County Library, MO.
Cars, Motorcycles, and Commercial Vehicles
Whether your patrons want to get behind the wheel of a car or truck or ride a motorcycle, we've got practice tests for everyone. Driver's manuals, too!
Frequently Asked Questions:
What is included in the program?
Will our patrons see ads?
What other libraries are using this Driver's Ed program?
Do you collect any sensitive information about our patrons?
How many patrons can access the program simultaneously?
Do you support use across multiple libraries in the same system?
Do you provide usage reports?
Is it easy to implement on our library website?
Accessibility is vital to our library. How does Driving-Tests.org address this?
Can we embed your practice tests on our library website?
How long have you been around?
I have another question not answered above.
Here's What Other Libraries Are Saying:
"
We are happy to be able to offer this new resource to residents who are acquiring or renewing their driver's licenses — teens, senior, and those who need the adaptive features of the service. Parker Hamilton, Director of the Montgomery County Public Library system, MD