FREE Driver's Ed Program
for Your Patrons
Let's create safer drivers. Together.
Join 1,676 libraries nationwide helping to create safer drivers.
Free, ad-free, and registration free Department of Motor Vehicles (DMV) practice tests for car, motorcycle, and commercial vehicle licenses. Good for the learner's permit test, driver's license test, and refresher test for seniors.
Free Forever, Available 24/7
Your patrons can practice at the library, at home, or on the go using our free apps for iOS and Android or our mobile-friendly website.
A Real Crowd-Pleaser
"The availability of these tests has been a real crowd-pleaser." - Rebecca Wilcox, Director, Doniphan-Ripley County Library, MO.
Cars, Motorcycles, and Commercial Vehicles
Driving practice tests for those patrons who want to get behind the wheel of a car or truck or ride a motorcycle.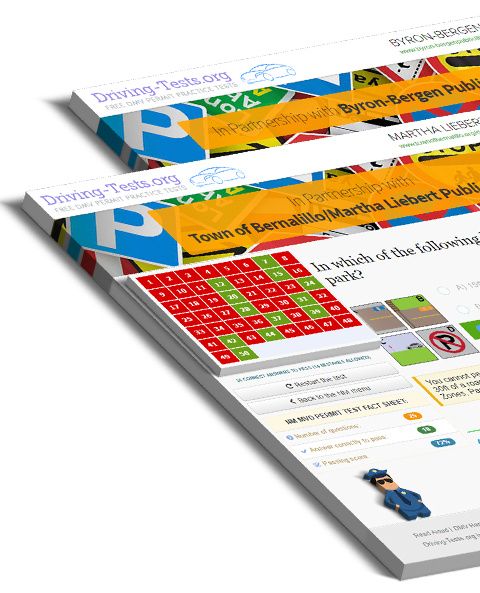 What is included in the program:
Your driver education program will contain the following information specific to your state:
11 car practice tests
9 motorcycle practice tests
10 commercial vehicle practice tests
3 online driving manuals: car, motorcycle, and commercial driver license (CDL)
FAQ section with detailed answers to over 100 DMV-related questions
All practice tests are multiple choice; we provide an explanation immediately after every incorrect answer. Each program includes a realistic Exam Mode that is similar to the actual DMV test.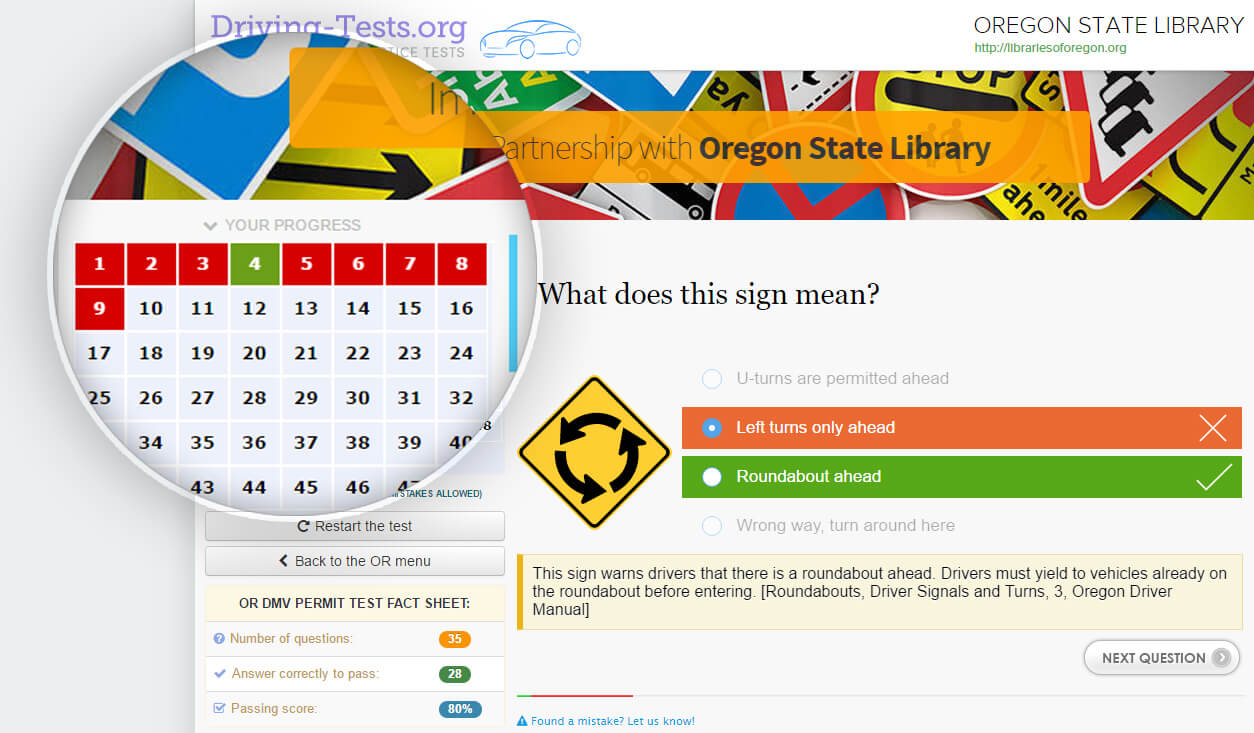 How can this possibly be free?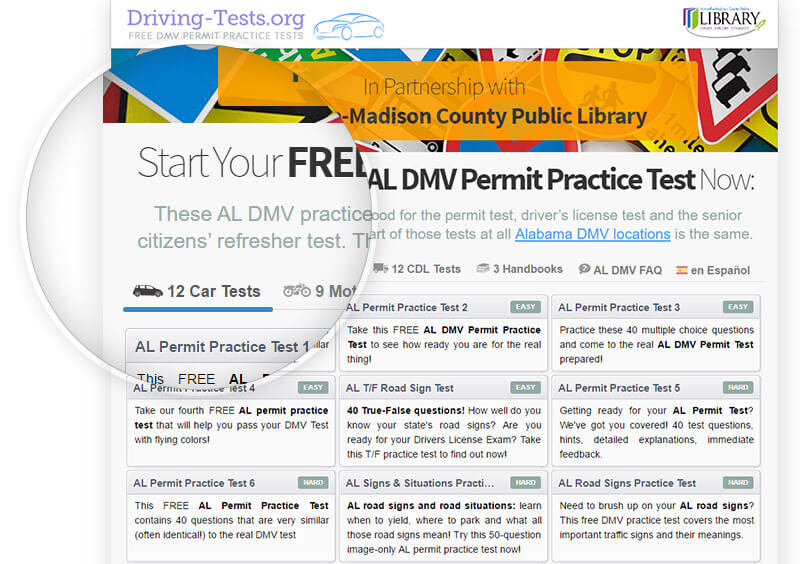 As simple as placing a link on your website:
1

2

3
"Being able to offer practice tests at no cost is a win-win"

"Omaha Public Library strives to connect people with information and resources to help achieve their goals in life. Being able to offer practice tests at no cost to the library or patron is a win-win." ~ Emily Getzschman, Marketing Manager at Omaha Public Library, NE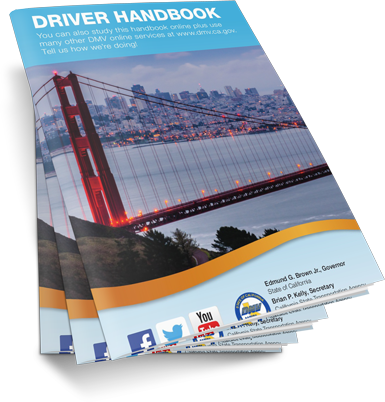 You never have enough of those, right?
In addition to the DMV practice tests, your library users will get unlimited online access to your state's most recent official driver's manuals for car, motorcycle and commercial driver's license (CDL).

We take care of the updates as soon as new versions are available on the DMV website.
Frequently Asked Questions:
How often are the materials updated?
Will our patrons see ads?
What other libraries are using this Driver's Ed program?
Do you collect any sensitive information about our patrons?
How many patrons can access the program simultaneously?
Do you support use across multiple libraries in the same system?
Do you provide usage reports?
Is it easy to implement on our library website?
Accessibility is vital to our library. How does Driving-Tests.org address this?
How long have you been around?
I have another question not answered above.