Tell your local library
about our free program
Free, ad-free and registration free.
Our goal is to be in every library across the country and we need your help to make this a reality.
One of our largest partnerships is with libraries nationwide. We currently have over 1,900 registered libraries offering our services to their patrons, and would like to see that number grow.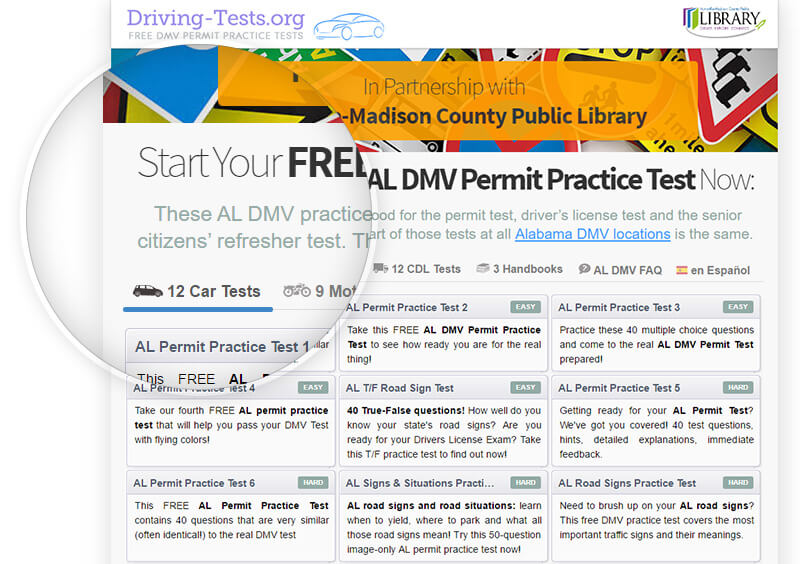 As simple as 1-2-3:
1

2

3
Send this to your local library:
Good Morning!

I am a community resident and have a great free resource that I would love to see offered at our library. Driving-Tests.org is committed to helping create safer drivers and they offer a program for libraries that is free, ad-free and registration free. Their practice tests for car, motorcycle and commercial vehicle licenses are good for the learner's permit, driver's license test and refresher test for seniors.

I believe that this resource would be of great value to our community members. If you would like to learn more, please visit http://www.driving-tests.org/library/ to sign up.

Sincerely,

Your name