Intersection Games
Take control of complex intersections with our challenging and educational Intersection Games. These games combine quick thinking, precise timing, and multitasking skills to create a stimulating gameplay experience. Learn how to manage a variety of road conditions and signals while ensuring a smooth flow of traffic through busy junctions. Ideal for drivers who want to gain a deeper understanding of intersection management, our games offer a hands-on approach to mastering one of the most challenging aspects of real-world driving.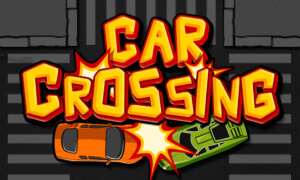 Car Crossing: Free Traffic Control Game
Take the role of traffic controller in this addictive game. Your mission is far from easy: prevent accidents and control the flow of traffic by strategically speeding up vehicles to avoid collisions. But be vigilant — just one crash and it's game over! This endless skill game will test your quick reflexes and decision-making abilities, providing a unique challenge with every play. Perfect for those who love strategy and fast-paced action, it offers an adrenaline-pumping experience you won't want to miss.