Truck Driving Games
Take control of powerful trucks and experience the thrill of handling large vehicles with our captivating Truck Driving Games. From hauling cargo across challenging terrains to navigating through tight urban spaces, these games offer diverse scenarios that test your skills behind the wheel of a big rig. It's the perfect playground to master the nuances of truck driving, offering challenges that range from easy to expert. Gear up for an immersive driving adventure!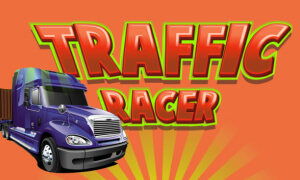 Truck Traffic Racer: Free High-Speed Truck Game
Strap in for a heart-pounding, wheel-gripping adventure on the asphalt with "Traffic Racer 2." In this game, you're not just driving — you're surviving. Take control of a high-speed truck and skillfully weave through traffic to avoid collisions with opponent vehicles. Every crash costs you a life, so make every move count. How long can you dodge, swerve, and navigate your way to a new high score? The road ahead is full of challenges; are you up for it?