Start Your FREE 2015 KS DMV Permit Practice Test Now:
How Can I Apply for my KS Driver's License? Frequently Asked Questions
How old should I be in order to apply for a learner's permit in Kansas?

What documents should I have when I go to apply for my license in Kansas?

Where do I go to apply for a driver's license in Kansas?

How can I contact my nearest Kansas DMV office?

Who should bring me for my knowledge test in Kansas?

Does Kansas require a physical in order to get a license?

Will I need a vision test when I go for my Kansas driver's license?

Where do I go to get my driver's license picture taken?

What's the next step after I apply for my Kansas permit?
Here's What Other Learners from Kansas Are Saying:
"
"Very helpful. Took the tests at least 10 times just to make sure to get it right. The real test was almost identical and was super easy. I am very thankful for this site, and would also recommend it to anyone in need of practice. "

Romy Mandala, Kansas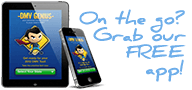 Prepping for the Kansas driver's permit exam? You have come to the right place. This information page contains all the resources that you need to pass the exam on your first try. Learn all the rules and regulations that are covered on the exam by reading the KS Driver's Handbook and KS License Guide. After studying, test your knowledge using the 5 FREE practice exams also included on this page. These practice exams are modeled after the real tests administered by the Kansas Division of Motor Vehicles. If you desire to obtain your Kansas motorcycle permit, a KS Motorcycle Handbook and motorcycle permit practice exam are also included below. Good luck!