Start Your FREE 2015 MS DMV Permit Practice Test Now:
How Can I Apply for my MS Driver's License? Frequently Asked Questions
At what age can I apply for my learner's permit in Mississippi?

Are there any certain documents I need when applying for my license in Mississippi?

Which place do I go to when I want to apply for my license in Mississippi?

How do I contact my nearest Mississippi DMV office?

Who should I get to bring me for my permit test in Mississippi?

Do I need a physical in order to get a license in Mississippi?

Does Mississippi require me to get a vision test before getting a license?

How do I get a photo for my license in Mississippi?

How do I apply for my Mississippi driver's license?

Do I need to put up hair when taking driver's license photo?

What make-up to wear when I get my MS driver's license picture taken?

Why is it best not to smile when taking your drivers license picture?

What are some tips for getting the best out of the driver's license picture?

What happens after I apply for my Mississippi driver's license?

I have a question that's not answered above. What do I do?
Here's What Other Learners from Mississippi Are Saying:
"
"I read through the permit book, then took all the practice tests for my state, and I passed the test, and didn't miss any!"

Olivia Hoover, Mississippi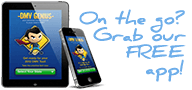 Interested in obtaining a driver's permit or motorcycle permit in the state of Mississippi? You've come to the right place to prepare for the required exam. This page contains everything you need to ace the driver's permit exam and motorcycle permit exam. Below you will find three study resources: the MS Driver's Handbook, the MS Motorcycle Handbook, and the Mississippi License Guide. After you have read, reviewed, and studied this information, test your knowledge using the 5 FREE practice exams and free motorcycle practice exam that are also included below. These practice tests are almost identical to the exams administered by the Mississippi Department of Motor Vehicles. Good luck!