Start Your FREE 2015 OR DMV Permit Practice Test Now:
How Can I Apply for my OR Driver's License? Frequently Asked Questions
What age should I be before applying for my Oregon license?

What documents do I need when I go to apply for my learner's permit in Oregon?

Where do I go to apply for a driver's license in Oregon?

How can I contact my nearest Oregon DMV office?

Who should bring me for my permit test in Oregon?

Does Oregon require a physical in order to get a permit?

Will I need to take a vision test when I go for my Oregon driver's license?

Where do I go to get my Oregon driver's license picture taken?

What's the next step after I apply for my Oregon license?
Here's What Other Learners From Oregon Are Saying:
"
"This website rocks! I passed with 100 after taking all the tests until I got a passing score on all of them."

Enrique Contreras, Oregon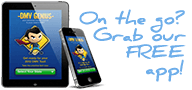 Searching the internet for the best online resource for ensuring that you pass the Oregon driver's permit exam? This page has everything you need to be on the road in no time! First, take a look at the OR Driver's Handbook and OR License Guide. If you are interested in obtaining your Oregon motorcycle permit, you can also study the OR Motorcycle Handbook to prepare for that permit exam. After you have reviewed the information in the handbooks, test your new knowledge using our 5 FREE practice exams and free motorcycle permit practice exam. These practice exams are modeled after the official tests administered by the Oregon Department of Driver and Motor Vehicles. You've got this!