Start Your FREE 2015 WI DMV Permit Practice Test Now:
How Can I Apply for my WI Driver's License? Frequently Asked Questions
How old should I be to apply for my Wisconsin license?

What documents do I need when applying for my learner's permit in Wisconsin?

Where's the closest place to apply for a driver's license in Wisconsin?

How do I contact a Wisconsin DMV location?

Who should bring me for my permit test in Wisconsin?

Does Wisconsin require a physical in order to get a permit?

Is a vision test necessary when I go for my Wisconsin driver's license?

Where do I go to get my Wisconsin driver's license picture taken?

What's next after I apply for my Wisconsin license?
Here's What Other Learners From Wisconsin Are Saying:
"
"I loved this website, it helped me pass on the first try. If you can pass these then u will be able to pass the real test."

Sara Sea, Wisconsin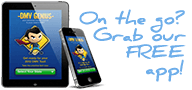 Worrying about how to pass the Wisconsin driver's permit exam? There's no need to stress! Take advantage of these free and reliable resources and make certain that you ace the test on your first attempt. The best way to prepare for the WI driver's permit exam is to first study the Wisconsin License Guide, WI Driver's Handbook, and WI Motorcycle Handbook. Then, test your new knowledge using the 5 FREE practice exams that are included above. These practice tests are based on the real permit exam administered by the Wisconsin Motor Vehicle Division and are an accurate method of predicting how well you will do. With the help of this page, you'll be on the road in no time!