Start Your FREE 2015 IN BMV Permit Practice Test Now:
How Can I Apply for my IN Driver's License? Frequently Asked Questions
How old must I be to apply for a license in Indiana?

What documents do I need when I go to apply for my license in Indiana?

What requirements must I meet in order to get my permit in Indiana?

Where do I apply for my Indiana license?

What is the contact information for the Indiana BMV?

Who should bring me for my permit test in Indiana?

Do I need a physical in order to get a license in Indiana?

Does Indiana require applicants to take a vision exam?

Where do I go for my driver's license photo in Indiana?

How do I apply for my Indiana driver's license?

What happens after I apply for my Indiana driver's license?

Do I need to put up hair when taking driver's license photo?

What make-up to wear when I get my IN driver's license picture taken?

Why is it best not to smile when taking your drivers license picture?

What are some tips for getting the best out of the driver's license picture?

I have a question that's not answered above. What do I do?
Here's What Other Learners from Indiana are Saying:
"
"First off, let me just say that if you want to pass that test, you NEED to take these practice tests. I spent Monday-Thursday studying these tests, just 4 days, and last night I passed it with a 100%! There were 50 questions and I passed every single one. KEEP IN MIND, you need to take ALL the quizzes this site offers, not just one or two. Trust me, it'll help you in the long run. Keep in mind, I failed it 3 times before I found this website. If you truly want to pass, give yourself a couple days to complete all these quizzes with confidence, and there isn't a doubt in my mind that you won't pass. You get what you put out! Thank you so much for this website. It helped more than I could imagine."

Brandon D, Indiana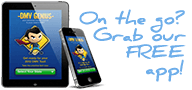 Struggling to prepare for the Indiana Bureau of Motor Vehicles' permit exams? You have come to the right place. Everything you need to successfully complete the Indiana driver's permit or motorcycle permit exam can be found below. First, study for the exams using the IN Driver's Handbook, IN Motorcycle Handbook, and the Indiana License Guide. After you have studied, practice your skills using the 5 FREE practice tests and motorcycle permit practice test that are also included on this page. These practice tests closely mimic the real exam and will help you brush-up your test-taking skills. With a little effort and the help of these free study resources, you will be on the road in no time!