Start Your FREE 2015 RI DMV Permit Practice Test Now:
How Can I Apply for my RI Driver's License? Frequently Asked Questions
What age should I be before applying for a Rhode Island driver's license?

What documents should I take with me when I apply for my Rhode Island license?

How can I become eligible for a Rhode Island learner's permit?

Where do I go to apply for my Rhode Island license?

How may I contact a Rhode Island DMV office?

Who needs to bring me for my written test in Rhode Island?

Are physicals required when getting a license in Rhode Island?

Does Rhode Island require a vision test before getting a license?

Where should I go for my driver's license picture in Rhode Island?

How do I apply for my Rhode Island license?

What's the next step after I apply for my Rhode Island driver's license?
Here's What Other Learners from RI are Saying:
"
"This website is super helpful, I recommend it to everyone going to take their permit. Read the book, and do the practice exams and make sure you have a pretty good grip on them. Honestly it's not bad at all, so don't be nervous, relax practice and go A's this TEST!!!! Best wishes to everyone!!!!"

Wendy Rych, RI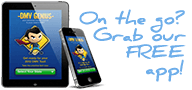 Getting ready to become a new driver in the state of Rhode Island? Start preparing for your driver's permit exam today using the handy study resources below. This page even has information for individuals who are interested in obtaining their Rhode Island motorcycle permit. The official online RI License Guide, RI Driver's Handbook, and RI Motorcycle Handbook serve as study guides for new drivers who visit this page. Below you will also find 5 FREE RI driver's permit practice tests as well as a RI motorcycle permit practice test. These practice tests are almost identical to the ones used by the Rhode Island Division of Motor Vehicles to determine permit eligibility. Take advantage of these free resources and get prepared to ace your permit exam!