Engine sludge can be a very serious problem. Drivers whose cars develop engine sludge will often spend hundreds of dollars on costly repairs. Before you learn how to remove engine sludge, you need to know exactly what it is. Engine sludge develops on and around your vehicle's motor when oil begins to break down and collects on the engine. When engine sludge is present, oil is not able to properly lubricate the moving parts of your vehicle's motor. Some of the main causes for the buildup of engine sludge are stop and go driving and short commutes.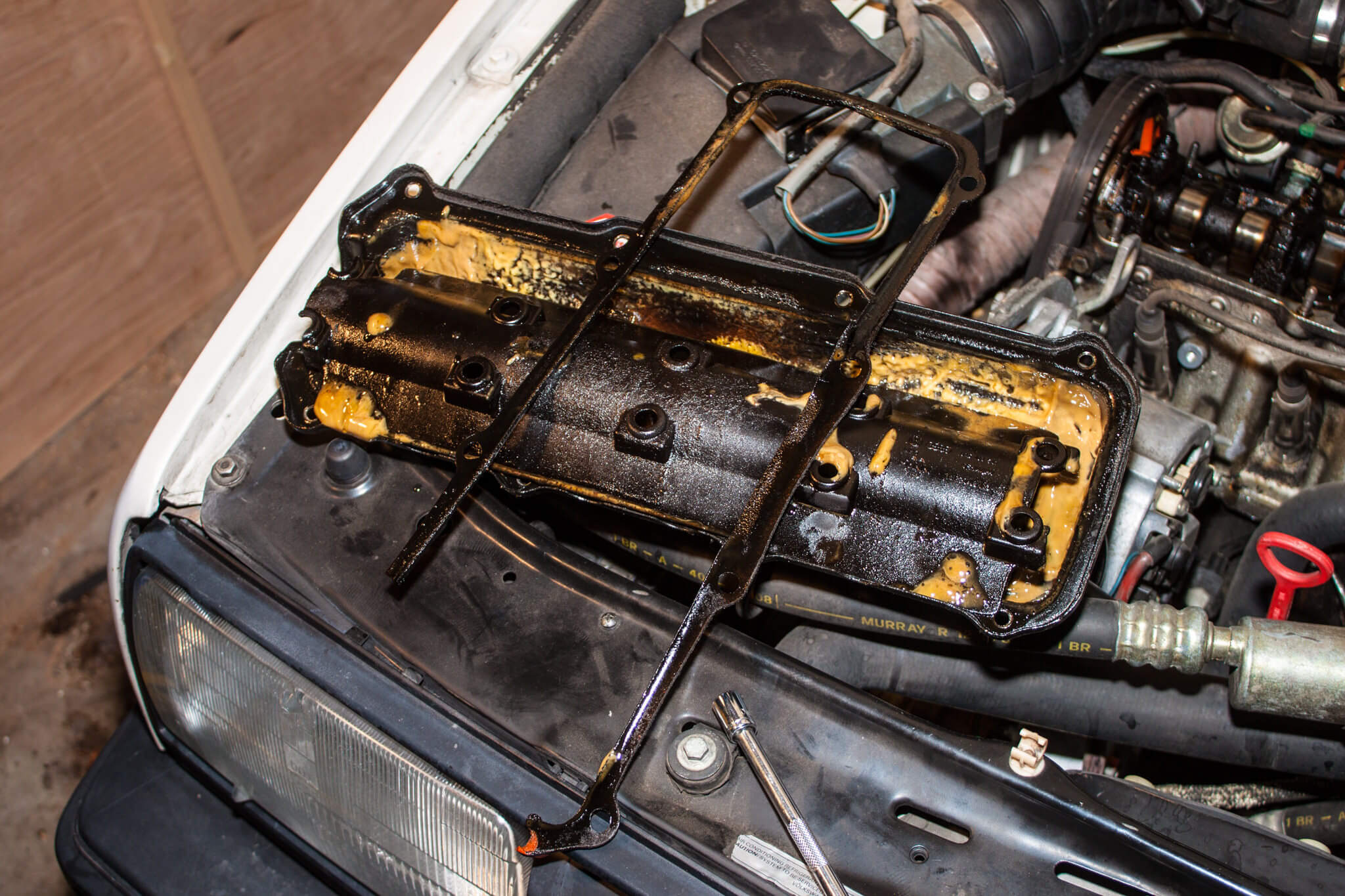 This kind of oil sludge is a huge contributor to internal combustion engine problems, and will require the engine to be replaced (Greg Myers)
No matter what type of vehicle you drive or what your driving habits are, it is important to perform routine maintenance on your vehicle to prevent engine sludge. If you suspect that your vehicle has developed engine sludge, there are several simple tests that will help you make that determination.
4 Simple Steps to Identify Engine Sludge
1

Crank your vehicle. Check your dashboard to see if your check engine light is on. Also check for your oil change notification light. Either of these lights could be signals of engine sludge.

2

Turn off your vehicle and pop the hood. Walk to the front of your vehicle, open the hood and properly support it so that you can look at your vehicle's engine.

3

First, look for any signs of oil splatter or engine sludge on the outside of your vehicle. Engine sludge looks like thick, dark oil and generally appears in small clumps. If you see engine sludge on the exterior of your engine, it is highly likely that you have an engine sludge problem.

4

Next, take a look inside your oil pan. Remove the oil cap from your oil pan and peer inside. You may need a flashlight to be able to see clearly. The contents of your oil pan should appear clean. Although the walls and parts will be covered in oil, they should still appear metallic silver underneath. Any sign of engine sludge in the oil pan is an indicator of high levels of engine sludge in your motor.
By administering these simple tests, you should be able to determine if your car has engine sludge. If you found any sign of sludge during the above tests, you will need to ensure that the sludge is removed from your vehicle as soon as possible. The cost of having engine sludge removed from your vehicle will depend on the severity of the problem. In cases where engine sludge has developed to the point that a car no longer runs, the entire engine will have to be replaced. There are several things you can do at home to prevent costly repairs due to engine sludge.
4 Extra Tips to Prevent Engine Sludge
1

Make sure that you change your oil and oil filter on a regular basis. The development of engine sludge is directly related to how often you change your oil. Whether you change your oil yourself or take your vehicle to a mechanic, make sure that your engine's oil is replaced according to the mileage increments suggested in your owner's manual. This is what can happen if you neglect this advice:

2

Try to prevent stop and go driving. Walk or bike to work or school if you live only a short distance away. Short commutes are strenuous on your vehicle's engine and can contribute to the buildup of engine sludge.

3

Purchase an engine sludge remover. Mechanics and car owners have varying opinions on the usefulness of these products but many individuals claim that they can help remove sludge. Engine sludge removers are available at most auto parts stores and can be used by following the simple instructions printed on the back of the bottle. Here is a short video to understand the process better:

4

Visit your mechanic. If you found large amounts of engine sludge while completing the above tests, it is probably a good idea to seek professional help to clean your engine.
Engine sludge is a very common and also very costly problem. Proper maintenance is the most important key to the prevention of engine sludge. Keeping your engine clean and your oil changed will help your vehicle run great for years.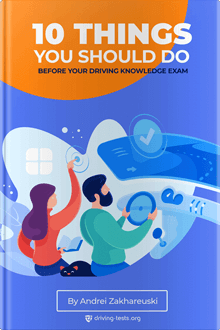 FREE e-Book:

10 Things You Should Do Before Your Driving Knowledge Exam

Many people get to the DMV overconfident and underprepared because they fail to do some of the simple things that would allow them to pass easily. What follows are the 10 steps that every aspiring driver should take to prepare for his or her official knowledge exam.