FREE North Carolina DMV Permit Practice Test 2019 | NC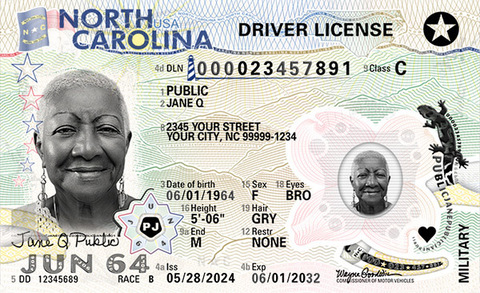 There are 25 questions on the North Carolina learner's permit knowledge test, and you must answer 20 of them correctly to achieve the 80% passing score you need to get your permit. As North Carolina has a Graduated Driver's License (GDL) Program, there are several types of learner's permits. The youngest age at which you may be eligible to drive a vehicle with a Limited Learner Permit, which will only allow you to drive when supervised, is 15 years old. It will cost $20, and in addition to other requirements, you will need to pass a knowledge test. There are several requirements for each phase of the GDL program, so check the 2019 North Carolina Driver's Handbook or NCDOT website before you apply. In order to pass the knowledge test, you will need to study the handbook, and it will also help to take DMV practice tests like this one.
Rating:

4.32

out of

5

based on

765

votes.
Or get unlimited access to all NC tests with

Premium
Your Progress
86%
of people found this test
helpful
.
Click a star to add your vote
765
votes - average
4.32
out of
5
86%
of people told us that this test helped them.
8 mistakes allowed to pass
Passing score required at the NC DMV: 80%
We're preparing your test...
Report a problem
North Carolina DMV Permit Test Fact Sheet
| | |
| --- | --- |
| How many questions: | 25 |
| How many correct answers to pass: | 20 |
| Passing score: | 80% |
| Minimum age to apply for Level One Limited Learner Permit | 15 |
NC DMV Driver's Handbook
View the most recent (2019) official NC DMV Driver's License Handbook.
Explore
List of questions (classic view)
You can legally drive in the extreme left lane of a multilane highway when you are
If you double your speed, your vehicle will travel ________ as far to brake to a stop.
In North Carolina, the maximum speed limit in cities and towns is _______ except where otherwise posted.
What does this sign indicate?
When driving on a one-way street with three or more lanes of traffic, you must use
You are driving on a road where the speed limit is 35 mph. If you want to make a turn, you must start to signal at least ________ before you turn.
When two or more vehicles reach an uncontrolled intersection (i.e., one without signs or signals) at about the same time, which vehicle has the right-of-way?
This sign is posted on the left side of a roadway. What does it mean?
To enter an interstate highway, use _________ until your vehicle's speed matches that of highway traffic and then merge safely.
If an emergency vehicle with flashing lights or sounding a siren approaches you from either direction, you must
What is the best way to handle a curve?
What does this sign mean?
When a school bus is stopped with flashing red lights on a two-lane roadway, drivers approaching from either direction must
You must not pass on a curve or the crest of a hill if you cannot see at least ________ ahead.
Before pulling out from a parallel parking space on the right side of the road, you should check for approaching traffic and
What does this sign indicate?
A red arrow signal at an intersection indicates that
This sign is
In North Carolina, you must use your headlights from sunset to sunrise and whenever visibility is
What does this sign mean?
In North Carolina, you must dim your headlights whenever you are within ________ of an oncoming vehicle.
In which of the following situations are you NOT allowed to pass another vehicle on the right?
_________ are the areas near the left and right rear corners of your vehicle that you cannot see in your mirrors.
What does this sign indicate?
Which of the following are used as left-edge lines on divided highways?
When passing a moped, you must stay at least
Under North Carolina law, which occupants of a vehicle must wear seat belts or suitable child restraints?
What does this sign mean?
Hydroplaning can start at speeds as low as
Under normal driving conditions, use _________ to maintain a safe following distance behind the vehicle in front of you.
If you are found to be driving with a blood alcohol concentration (BAC) of _______ or more, your license will be immediately revoked for at least 30 days.
What does this sign indicate?
If you are convicted of running a red light, ________ will be added to your driving record.
You may not park within
Which of the following statements about using a cell phone while driving is FALSE?
What does this sign mean?
Signs with black letters or symbols on an orange background provide
You are driving through an intersection with a green signal. A pedestrian starts to cross your path against a red signal. What should you do FIRST?
This sign warns drivers of
This sign is
Show comments