Many motorists complain about feeling less confident while driving at night, even those who do not have vision problems such as night blindness. Combine less visibility with any other factor –such as poor weather conditions or being tired, and this could increase the risk factor involved. Because newer drivers can lack the experience to deal with night driving, not to mention the confidence, it is a good idea to keep some tips in mind when it comes to safety and night driving. Some reports indicate traffic related fatalities are as high as three times greater during the dark, night time hours!
Try These Top 5 Safe Night Driving Tips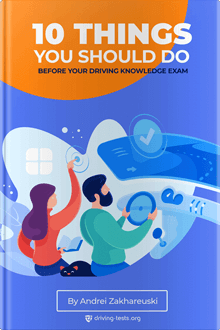 FREE e-Book:

10 Things You Should Do Before Your Driving Knowledge Exam

Many people get to the DMV overconfident and underprepared because they fail to do some of the simple things that would allow them to pass easily. What follows are the 10 steps that every aspiring driver should take to prepare for his or her official knowledge exam.