One day you notice a tiny speck on your windshield.
A few weeks later it has grown to the size of a spider. After a hot day in the parking lot and taking a speed bump too quickly, the spider weaves a web of splintered glass across the majority of your windshield.
Cracked windshields are not only a nuisance. They can severely impede your vision and make driving your vehicle dangerous. Many drivers ignore chipped or cracked glass until it becomes a major problem. Have you ever wondered how an insignificant chip can suddenly spread through your entire windshield?
The Anatomy of a Broken Windshield:
1

A rock, piece of metal, asphalt residue, or other hard object hits your vehicle as you drive down the road. You may or may not notice the initial incident and the damage may be almost undetectable.

2

Many factors cause the damage to the glass to grow: extreme heat, direct sunlight, water freezing on the surface of the glass, vibrations from the motor, bumpy road surfaces, even the contrast between the inside temperature of your vehicle and the temperature outside. That is why it might be a good idea to use a repair kit similar to the one in the following video.

3

Whether it happens overnight or several years later, the glass will eventually spread across the entire windshield and shatter. New automotive glass technology often prevents the windshield from collapsing, but a shattered windshield is still very dangerous for drivers.
Because a windshield full of cracks blurs your vision of the road ahead, most states have regulations against driving with a shattered front or rear windshield. You could be issued a citation and required to replace the glass immediately.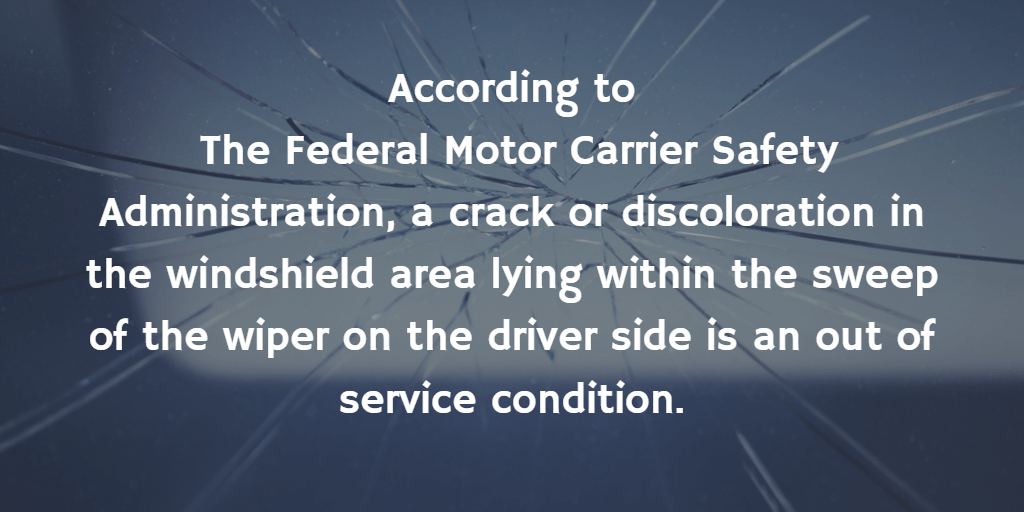 Check your state regulations for more details
If you address a chip before it spreads, it can often be repaired, a much cheaper option than purchasing and installing a whole new windshield.
How to Repair or Replace a Damaged Windshield:
1

Call your auto insurance company. Most policies cover glass repair after a small deductible. Ask the agent how much you will be required to pay and which companies accept your coverage. Here is how to understand if your insurance will cover this repair:

2

Shop around. Look through the phone book for glass repair companies and call for a quote. Regular body shops often offer glass repair services but may have to order your specific windshield. Check a local dealership for your type of vehicle to see if they have a body shop that can replace automotive glass. Have the make and model of your vehicle ready so that they can supply you with an accurate price.

3

Check with national companies, too. SafeLite will send a technician to your home, school, or place of employment to fix your windshield on location.

4

Determine if your damage can be repaired or if you need a replacement windshield. A general rule of thumb is that if the damage is smaller than a quarter, it can be filled with a special resin that prevents it from spreading. If it is larger, the windshield will most likely need to be replaced. Consult with the technician or repairperson to determine the best option for your vehicle.


Out-of-pocket cost of changing a windshield is between $100 and $400
Once your crack is fixed, do your best to prevent additional chips.
Always maintain an adequate distance between your vehicle and others on the road. Merge from behind dump trucks or vehicles carrying debris if at all possible. Park in shaded areas, especially during the hot months of summer. Remember, a little chip can become a big problem if not addressed quickly!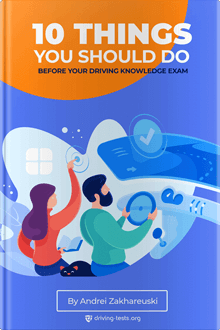 FREE e-Book:

10 Things You Should Do Before Your Driving Knowledge Exam

Many people get to the DMV overconfident and underprepared because they fail to do some of the simple things that would allow them to pass easily. What follows are the 10 steps that every aspiring driver should take to prepare for his or her official knowledge exam.