One of the first steps towards owning your very own car is looking at your budget and deciding what you can really afford to spend. Many people these days look at the price of the car and assume that is the only price they need to take into consideration. This is unfortunately not the case. Below you will find some more things you need to think about when purchasing a car.
4 Other Things You Need to Take into Account When Buying a Car
Sources:
AAA, Cost of Owning and Operating Vehicle in U.S. Increases Nearly Two Percent According to AAA's 2014 'Your Driving Costs' Study
Cars Direct, The Average Car Insurance Rates by Age.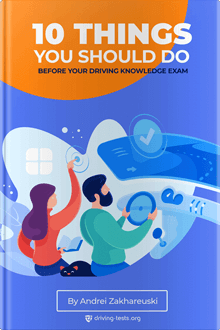 FREE e-Book:

10 Things You Should Do Before Your Driving Knowledge Exam

Many people get to the DMV overconfident and underprepared because they fail to do some of the simple things that would allow them to pass easily. What follows are the 10 steps that every aspiring driver should take to prepare for his or her official knowledge exam.