Being visible to automobile drivers is a top concern for any motorcycle rider.
Thousands of fatal motorcycle accidents occur every year because car drivers do not notice the presence of a motorcycle on the roadway. One of the best ways to increase your conspicuity, or obvious presence, on the road is to wear specially designed high-visibility clothing. In fact, one study found that motorcyclists are 37% less likely to be involved in a motorcycle crash when they are wearing high-visibility or fluorescent clothing. You have probably seen motorcycle riders on the road wearing neon vests, shirts, or helmets. While it may seem like a goofy fashion statement to young riders, a little dash of color can go a long way in preventing a deadly crash with a car.
If you are planning to obtain your motorcycle permit and have taken any of the practice permit tests, you may have noticed that the importance of high-visibility clothing is often included as an exam question.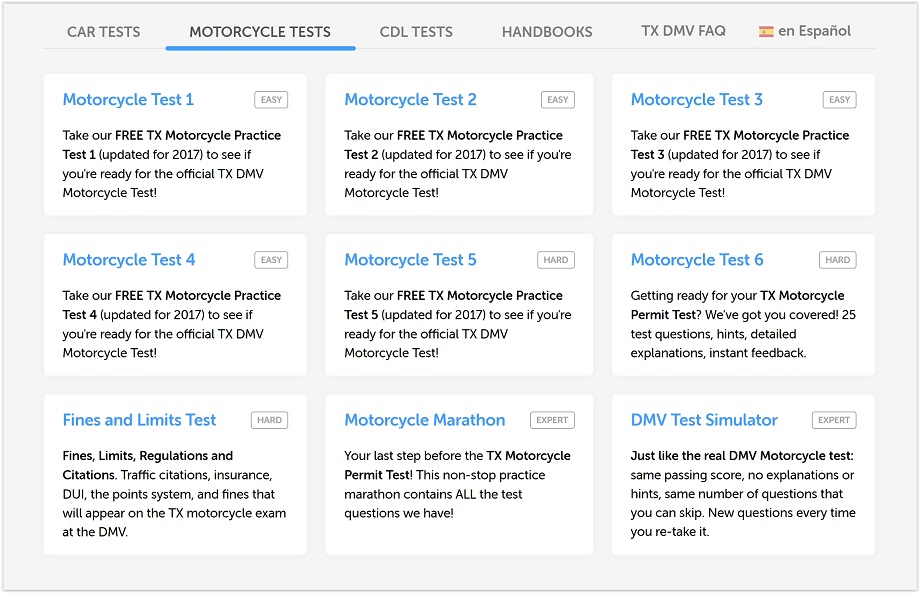 You can find free motorcycle practice tests for each state at driving-tests.org. Just choose your state! (free tests)
Most state handbooks now include hi-viz apparel as an important part of any motorcycle rider's safety ensemble. Here are some additional facts about hi-viz clothing and tips on where to purchase it:
Hi-Viz Clothing: Facts & Tips
1

The U.S. Department of Transportation's National Highway Traffic Safety Administration published The Hurt Report in 1981 that revealed startling statistics about motorcycle accidents. It claimed that approximately 75% of motorcycle accidents involve another vehicle, most commonly a passenger car. This study also found that "the failure of motorists to detect and recognize motorcycles in traffic is the predominant cause of motorcycle accidents."

2

The Hurt Report specifically named the use of headlights at night and "the wearing of high-visibility yellow, orange or bright red jackets" as the best methods of significantly reducing accidents caused by failure of other drivers to recognize motorcycles on the road. Here are some more safety tips for riding motorcycles at night:

Since The Hurt Report was published, state departments of transportation have encouraged motorcyclists to include high-visibility motorcycle clothing in their riding gear.

3

What's the easiest and most popular way to wear hi-viz clothing? A vest. You can simply slip it on over your regular clothing to make you and your motorcycle more noticeable then take it off and pack it up when you reach your destination.


Start wearing a high visibility vest from day one of your motorcycle training and it will become habitual

4

Other common articles of hi-viz clothing include jackets, raingear, t-shirts, helmets, windpants, and gloves.

5

The most common and accessible hi-viz clothing color is neon yellow. Orange runs a close second because of its use by construction workers and hunters.

6

Remember that each season requires different gear for motorcycle riders. Your neon yellow t-shirt won't do you any good underneath your winter riding jacket. Make sure that you have a hi-viz article that will be visible at all times and in all weather.

7

Investing in a hi-viz rain jacket is a great way to ensure your conspicuity in poor weather conditions.


With more riders understanding the necessity of hi-viz clothing, manufacturers offer more options to choose from

8

Most motorcycle dealerships and retail stores carry a wide selection of hi-viz motorcycle gear. Check your local stores for items to incorporate into your ensemble.

9

Shopping online is a great way to find just the hi-viz piece you are looking for. These online retailers have a wide selection of neon products designed especially for motorcyclist: Motorcycle Superstore, RevZilla, and AeroStitch.

q

Many hi-viz products also incorporate reflective strips for added visibility at nighttime.

w

Having trouble finding the hi-viz clothing item you are looking for? Try stores that carry industrial clothing, clothing designed for construction workers, or outdoor supply stores (hunters are often required to wear neon orange to prevent others from mistaking their movements for animals).


Protective clothing isn't very fancy, but it serves its role and can save your life
All motorcyclists need to recognize high-visibility clothing as an important part of their safety routine. If you are riding with friends, encourage everyone to don a neon vest, jacket, or helmet to make the entire group more visible to other motorists. High-visibility clothing is not the only way to increase your conspicuity. Neon saddlebags, tank bags, paint, and even flags can help your bike become more noticeable on the road. Never hit the road without your neon!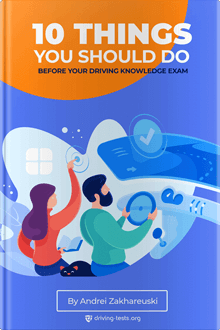 FREE e-Book:

10 Things You Should Do Before Your Driving Knowledge Exam

Many people get to the DMV overconfident and underprepared because they fail to do some of the simple things that would allow them to pass easily. What follows are the 10 steps that every aspiring driver should take to prepare for his or her official knowledge exam.