A common mistake people make when they get ready to take their permit test is to not study enough. They think the test won't be that difficult or that they already have a basic knowledge of the road rules, laws and regulations for their state. Once they get to the DMV though, they realize they were sadly mistaken.
The permit test can be much more complex than people imagine. For that reason, it is a good idea to do everything you can to make getting your permit easy and to be able to pass the test on the first try.
5 Tips To Prepare Effectively for Your DMV Permit Test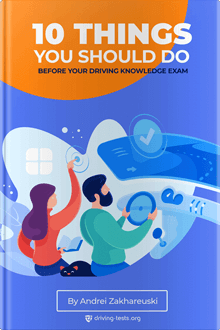 FREE e-Book:

10 Things You Should Do Before Your Driving Knowledge Exam

Many people get to the DMV overconfident and underprepared because they fail to do some of the simple things that would allow them to pass easily. What follows are the 10 steps that every aspiring driver should take to prepare for his or her official knowledge exam.