If you've heard the call of the open road and decided to begin riding a motorcycle, moped, or scooter, you may want to first enroll in a safety course. A motorcycle safety course is designed for new drivers, or as a refresher course for those that may not have ridden in a while. It will consist of classroom instruction and practical riding time to prepare you for your motorcycle license or license endorsement. Depending on your age and the state where you live, a DMV-approved safety course may be required before you can receive your license. Completion of the course can often be used in place of taking a skills test at the DMV and can potentially help you obtain motorcycle driving insurance at a discounted cost. Check with your local DMV if they have a required course for you to take, or if there may be classes available through the Motorcycle Safety Foundation, of which you can find branches around the country and which also offers a basic eCourse accepted by many states.
What To Know and Check Before You Go
Often, instructors spread safety courses over a few days, with instruction time ranging from 15 to 20 hours in total, and you can usually complete one in a weekend. The first portion of the course will be a few hours of classroom instruction to go over skills and know-how for rider safety, including learning about different motorcycles and their basic controls. Before you go, check to see if your safety course needs you to study anything or complete any prerequisites before you arrive, as some may have you complete an online course or recommend that you study the motorcycle handbook for your state before you arrive.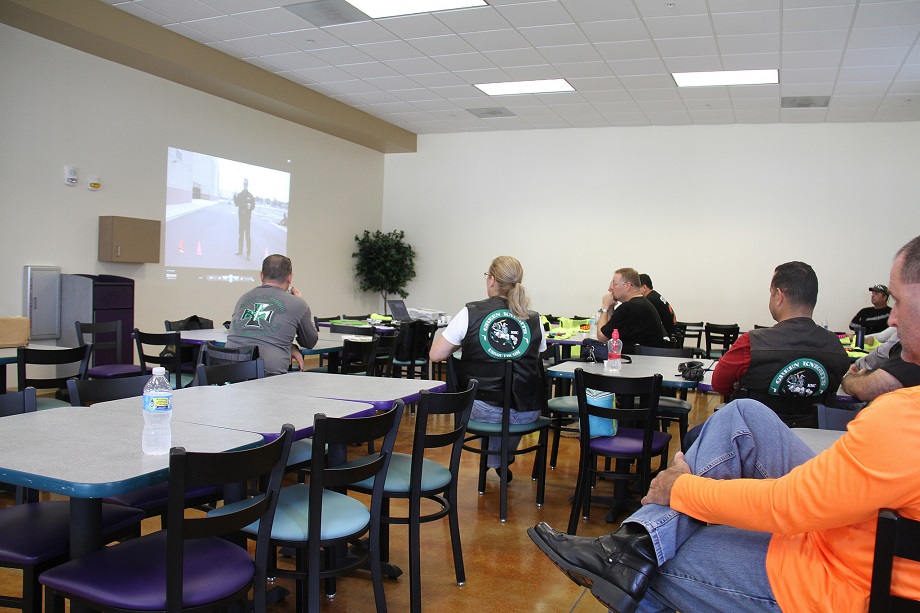 The classroom instruction part should not be ignored as it gives you all the knowledge you will be using outside (U.S. Army Garrison - Miami)
What You Should Expect During the Course
The road skills half of your class will be a hands-on experience, learning how to handle and safely maneuver a motorcycle through a range of scenarios. Depending on the class for which you've signed up, this may consist of 10 to 15 hours of instruction. You'll proceed through various exercises designed to help you be safe and competent on a motorbike such as braking, accelerating, shifting gears, navigating around objects, U-turns, and changing lanes. All of these maneuvers will be what a DMV skills test will be looking for if you're required to take the physical exam in your state. In most cases, the course you've signed up for will have motorcycles for you to practice on while you're in the class, though you can bring your own. Be sure to let your course instructor know if your bike feels too heavy or is somehow making you unable to perform certain skills, so they can swap it out for something lighter or help assess the situation and resolve any problems before you turn on the engine.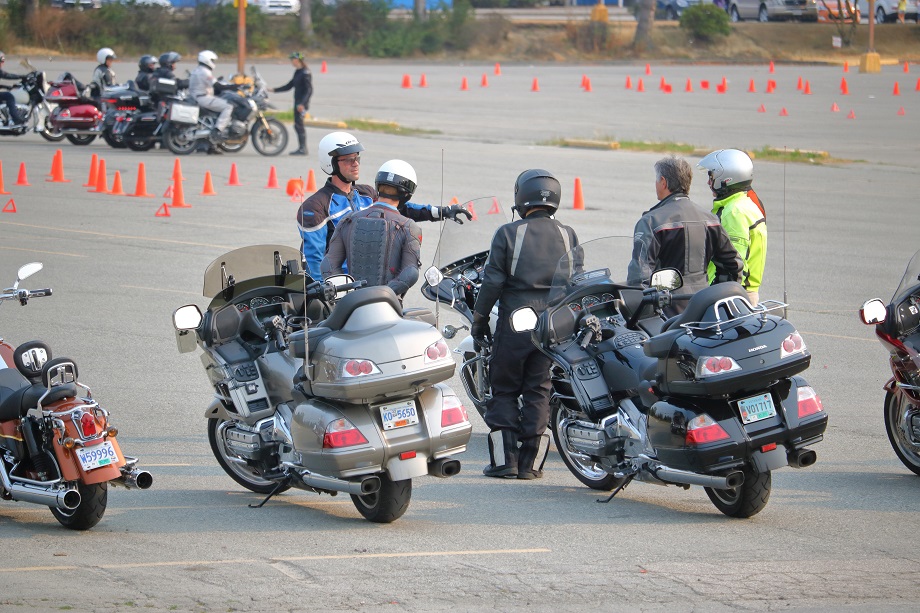 Practicing in a group is always fun and you are sure to learn from your fellows as well as from the instructor
What to Bring With You vs What The Course Will Have
When you show up to your safety course, make sure to bring pen and paper for notes, especially during the classroom portion, snacks and food for lunch, and be sure you've dressed appropriately for riding. Clothing should consist of long pants, preferably denim, with or without leather chaps, or leather pants, a jacket or long sleeve shirt, eye protection, and over the ankle footwear. Remember, your clothing is your only layer of protection if you fall while on your motorcycle; it's always better to be safe and practice caution. While riding, you'll also need a pair of full-finger gloves, and an approved motorcycle helmet that provides at least ¾ facial coverage. Your safety course may provide the gloves or helmet, though you'll need your own gear once you start to ride on your own.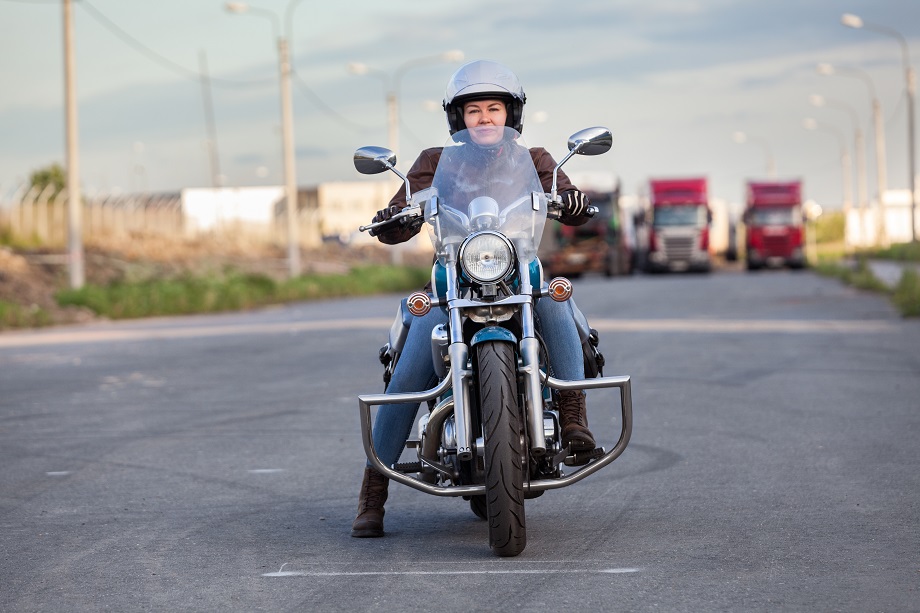 This is an approximate set of protective gear that you should be wearing while riding a motorcycle
The Benefits of Taking A Motorcycle Safety Course
Whether it is required in your state or not, a motorcycle safety course is a helpful and smart way to begin learning how to ride a motorcycle or moped. An instructor will be there at all times to answer questions, provide feedback, and give tips of the trade only an experienced motorcyclist, like one trained to teach students, might know and might know that you'll need to be aware of for future testing. Make sure to check with your state's motorcycle endorsement laws to see what you'll need to do to begin the licensing process, which may also include a knowledge test and driving skills test with your local DMV.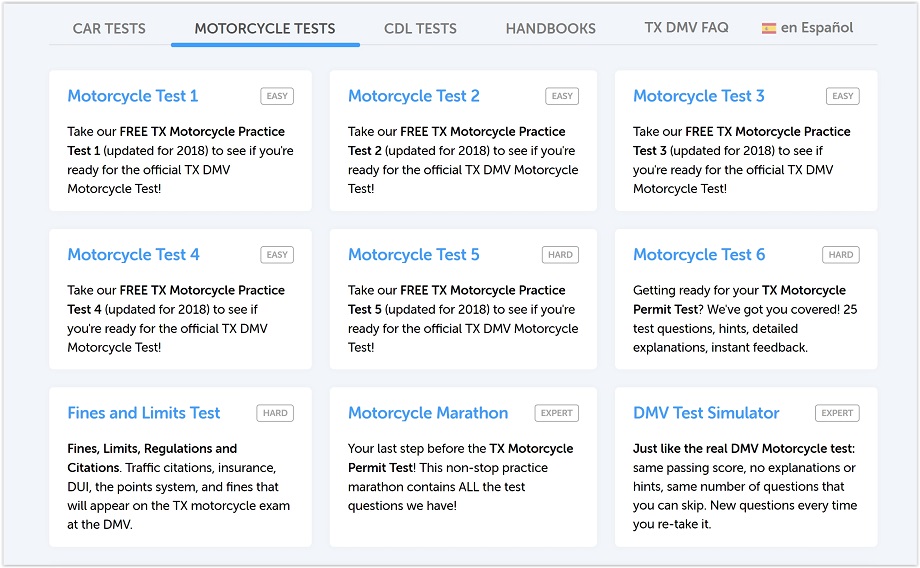 Choose free motorcycle practice tests for your state and prepare for the knowledge exam easily (motorcycle practice tests)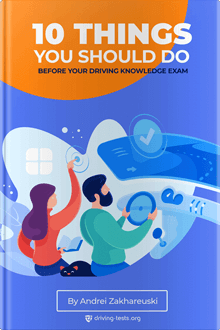 FREE e-Book:

10 Things You Should Do Before Your Driving Knowledge Exam

Many people get to the DMV overconfident and underprepared because they fail to do some of the simple things that would allow them to pass easily. What follows are the 10 steps that every aspiring driver should take to prepare for his or her official knowledge exam.