FREE California DMV Written Test Simulator in Spanish 2019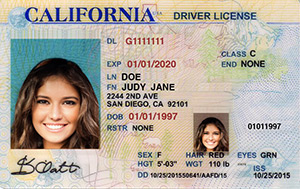 Residentes de California mayores a 15 años y medio pueden aplicar por el permiso de conducir para aprender a manejar. Usted deberá presentar un examen escrito en el DMV de California para poder obtener su licencia de aprendiz, y debe contestar de manera correcta 38 preguntas de las 46 que contiene el examen. Para obtener su permiso una vez que ha presentado el examen, deberá pagar una cuota de $33 y hacer un examen de la vista en las oficinas del DMV. Aquellas personas menores a 17 años y medio también deberán presentar documentación comprobando que han completado un programa de educación vial. El examen oficial del DMV está basado en información tomada del Manual del Conductor de California 2019, las preguntas son de opción múltiple y usted hará el examen en una computadora con pantalla táctil. La cuota que usted paga al presentar el examen es válida hasta por 12 meses y cubre el costo de tomar el examen hasta tres veces si es necesario. ¡Use nuestros exámenes de prueba gratis y asegúrese de pasar a la primera!
Tu Progreso
How many knowledge test questions will I get?
The number of questions in the written part of the California driving test is different depending on how old you are.
Under 18: 46 questions, 38 correct answers to pass.
Over 18: 36 questions, 30 correct answers to pass.
Senior applicant: 18 questions, 15 correct answers to pass.
7 mistakes allowed to pass
Passing score required at the CA DMV: 83%
Carga de prueba, por favor espere ...
Report a problem
California DMV Permit Test Fact Sheet
| | |
| --- | --- |
| Número de preguntas: | 46 |
| Responder a esta cantidad correctamente para pasar: | 38 |
| Calificación minima: | 83% |
| Edad mínima para aplicar: | 15 ½ |
Show comments