CA Signs & Road Situations Practice Test in Spanish 2019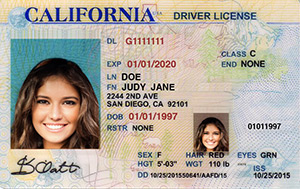 Saque provecho de todo lo que las carreteras en California le ofrecen, entienda y aprenda lo que significan las diferentes señales que ha visto en las orillas de las carreteras a través de los años. Por ejemplo, si usted maneja en el North San Marcos Road en Santa Barbara se podrá encontrar señales que le indican un camino empinado; o señales de caminos sinuosos en Palomar Mountain Road entre LA y San Diego, o puede encontrar señales para dar vuelta en U en Mulholland Drive. Usted necesita saber y reconocer estas señales para manejar de una manera segura. Con información tomada del Manual del Conductor de California, este examen de práctica GRATUITO contiene preguntas de opción múltiple, las cuales están redactadas de manera muy similar a las preguntas que vienen en el examen oficial del DMV. Recuerde que la practica hace al maestro, no pierda más tiempo y comience a practicar para su examen de manejo, recuerde que nuestros exámenes están disponibles para usted 24/7 y los puede tomar tantas veces como sea necesario.
Tu Progreso
How many knowledge test questions will I get?
The number of questions in the written part of the California driving test is different depending on how old you are.
Under 18: 46 questions, 38 correct answers to pass.
Over 18: 36 questions, 30 correct answers to pass.
Senior applicant: 18 questions, 15 correct answers to pass.
8 mistakes allowed to pass
Passing score required at the CA DMV: 83%
Carga de prueba, por favor espere ...
Report a problem
California DMV Permit Test Fact Sheet
| | |
| --- | --- |
| Número de preguntas: | 46 |
| Responder a esta cantidad correctamente para pasar: | 38 |
| Calificación minima: | 83% |
| Edad mínima para aplicar: | 15 ½ |
Show comments