Тренировочный тест №3 для сдачи на права в штате Калифорния, США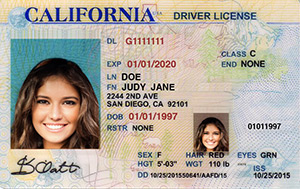 Продолжаем готовиться к экзамену ПДД в Калифорнии! Тестовые вопросы составлены в полном соответствии с Правилами Дорожного Движения штата Калифорния текущего года (2018). Проверьте свои знания дорожных знаков, ограничений скорости и ответственности за нарушения. Мы рекомендуем прочесть сами правила. На нашем сайте вы также найдете тесты для подготовки к экзамену по вождению грузовых автомобилей и мотоциклов. Совершенствуйте свои знания и сдавайте экзамен с первой попытки!
Rating:

5

out of

5

based on

3

votes.
Your Progress
Rate This Test:
5 out of 5 based on 3 votes.
Important:
In California, the number of knowledge test questions is different depending on how old you are:
If you are under 18, you will get 46 questions, 38 of which will need to be answered correctly
If you are over 18, the written part of the driving test will have 36 questions.
8 mistakes allowed to pass
Passing score required at the CA DMV: 83%
We're preparing your exam...
Report a problem
California DMV Permit Test Fact Sheet
| | |
| --- | --- |
| Number of questions: | 46 |
| Answer correctly to pass: | 38 |
| Passing score: | 83% |
| Minimum age to apply: | 15 ½ |
Show comments
More CA DMV Written Exam Resources